Maxipense MicroTips Bulk Pack
본문
Maxipense MicroTips Bulk Pack
카다로그 번호 :
규격 :
브랜드 : Tarsons
비고 :
상세설명
Maxipense™, low retention surface is achieved by treatment on molecular level modifying the surface of the polymer with very low coefficient of friction which is not affected by radiation or autoclaving. These tubes are free from any additives which might contaminate your valuable sample.
Certified DNase, RNase and Pyrogen free.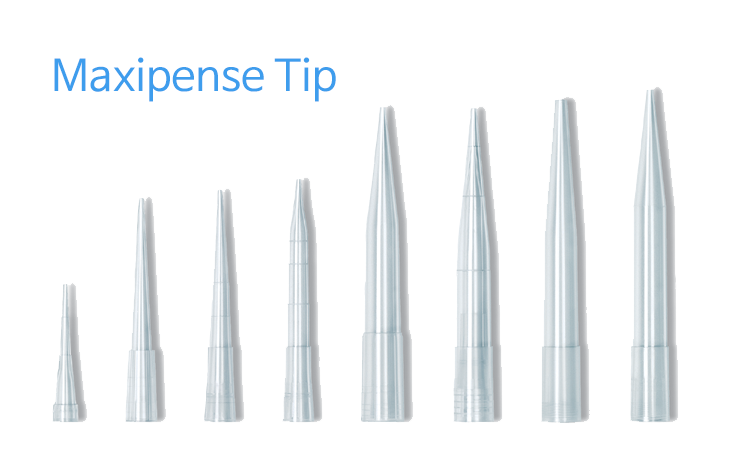 Catalog Number : T523105
MAXIPENSE  1000ul Ultra Low Retention Grad Bulk Pack
Vol. 1000ul
500/pk, 10pk/box
Catalog Number : T523104  
MAXIPENSE  1000ul Ultra Low Retention Grad Bulk Pack
Vol. 1000ul
500/pk, 10pk/box
Catalog Number : T523102  
MAXIPENSE  200ul Ultra Low Retention Grad Bulk Pack
Vol. 200ul
1000/pk, 10pk/box
Catalog Number : T523100  
MAXIPENSE  10ul Ultra Low Retention Grad Bulk Pack
Vol. 10ul
1000/pk, 20pk/box
Catalog Number : T523109
MAXIPENSE  20ul Ultra Low Retention Grad Bulk Pack
Vol. 10ulxl/20ul
1000/pk, 20pk/box
Catalog Number : T523108  
MAXIPENSE  250ul Ultra Low Retention Grad Bulk Pack
Vol. 250ul
1000/pk, 10pk/box
Catalog Number : T523103
MAXIPENSE  300ul Ultra Low Retention Grad Bulk Pack
Vol. 300ul
1000/pk, 10pk/box